Jyen Yiee Wong is a product designer and masters candidate at the UC Berkeley School of Information. She previously worked in a Neurobiology and Genetics laboratory, where she researched neurovascular contributions to Alzheimer's Disease. Jyen is passionate about designing effective solutions that target the needs of underserved communities.  Jyen also currently  volunteers with BAFC, a grassroots community supporting formerly incarcerated individuals. As a designer, she seeks to better understand the relationship between technology design and inclusivity.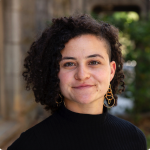 Rachel Warren is an  incoming PhD at UC Irvine. She is interested in bias in machine learning systems and novel applications of computing to drive social equity. She is currently working on a project to provide emergency economic assistance to the poor in Togo via mobile money at the Data Intensive Development Lab. Previously, Rachel worked as a software engineer and data scientists. She spent her career helping to build machine learning tools for people with little technical expertise, most recently for Salesforce. At Salesforce, she also served on an interdepartmental task force helping drive features to detect bias in machine learning systems. Since learning to code Rachel has sought out opportunities to teach technical skills, including working as a full time computer science course assistant in Ghana, volunteering as a math tutor with Girls Inc of Alameda, and co-authoring a technical book called High Performance Spark. As a CTSP fellow, Rachel can serve as a resource for those looking to build relationships with industry, especially the Fair ML movement within Silicon Valley.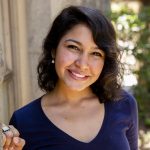 Sneha Chowdhary is a User Experience Product Manager and Masters student at the UC Berkeley School of Information. Her projects of purpose have focused on information visualization, eliminating the bias in AI systems & hiring processes by designing for inclusivity and diversity. She combines the practice of design thinking, analytical & strategic methodologies to surface human-centric experiences. She holds a Bachelor's in Computer Science Engineering and has prior experience working as a UX Engineer, Product Designer & Product Manager.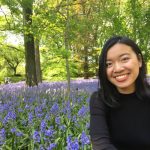 Tiffany Pham is a UX researcher and a graduate student at UC Berkeley's School of Information.  Prior to UC Berkeley, Tiffany received her Bachelor's degree in Computer Science and Psychology at Columbia University. She has experience working in the fields of intellectual property law, policy, and user research, specifically research on the design of tools to support collaboration and community. Most recently, Tiffany conducted user research to support public transportation and micro-mobility efforts at Lyft. Tiffany is passionate about developing technologies that support sustainable and equitable futures.