Who are public defenders?
Public defenders, or "indigent defense council", represent clients charged with crimes who cannot afford a private attorney. The term "public defender" usually refers to full-time public employees who work exclusively to defend poor clients charged in criminal cases.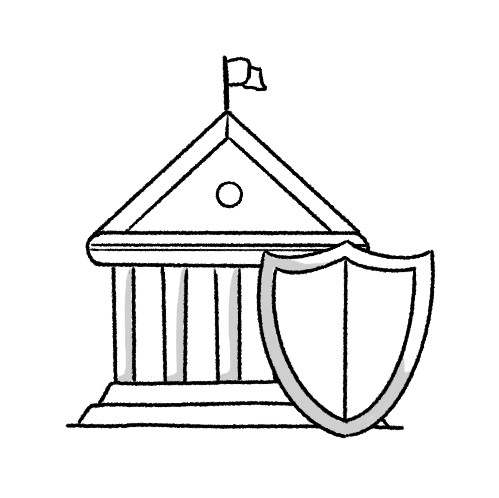 In the United States adversarial criminal legal system, defense counsel are the sole actors tasked with investigating evidence of innocence. Law enforcement has no constitutional, statutory, or formal ethical duty to seek out evidence of innocence. Therefore, selectively suppressing defense investigations means selectively suppressing evidence of innocence
– Rebecca Wexler, Assistant Professor of Law at UC Berkeley
Why do the needs of public defenders matter?
Public defenders protect society's most vulnerable people from being wrongfully incarcerated. If public defenders lack the tools or ability to sort through a case presented by the state, poor people are put increasingly at risk of abuse by law enforcement and surveillance. 
Representation Matters! Defense council can argue against pretrial incarceration, speedier trial, and sentencing. Better-resourced lawyers lead to better outcomes. A Rand Corporation analysis of indigent defense council in Philadelphia found that the 20% of indigent murder defendants who were randomly assigned public defenders (rather than a court-assigned part-time lawyer, which is considered worse) were 20% less likely to be convicted and 60% less likely to receive a life sentence. [3]
Public Defenders are Chronically Underfunded. According to a 2012 census of public defenders, a majority of public defenders work more than the recommended caseload, [4] and even the recommended caseload is a lot of cases. In most cases (i.e., 70% nationwide, and 96% in state criminal cases), criminal defendants have to settle trials in pleas rather than going to trial for reasons of expediency. [4][5] In many instances, public defenders lack basic technical resources, data access, and knowledge required to provide an adequate defense.
Given my experience in the nonprofit world, and given my experience working for the indigent poor, there's no [other] way I'm going to be able to make a living doing this sort of support for individuals… And I also think that this is one thing that I can do to ensure that poor people [are] not smacked down further by the system
– Bay Area Public Defender
The depression and sadness, because it's not the death penalty, but these people are going to go to prison for decades possibly because I don't have the time to make this thing work
– Longtime felony public defender